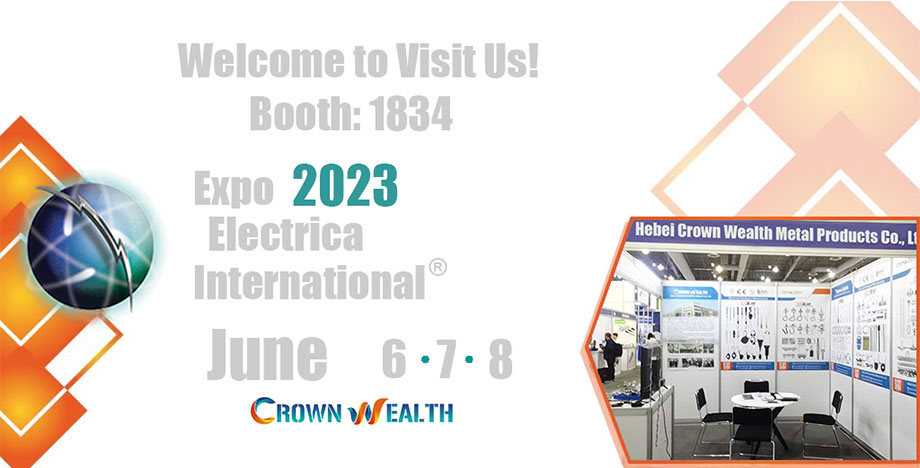 We are happy to announce our participation in the Mexico International Electrical Expo!
This is a trade fair dedicated to electrical products, where relevant companies in the industry gather to showcase electrical products and services and to learn about the latest developments in the industry.
Join us at our booth to explore a wide range of electrical hardware accessories designed to meet your power needs. We mainly deal in aerial drop hardware, pole line hardware, stainless steel banding strap, ADSS & OPGW cable accessories, cable attachment, and underground cable management. Our team will be there to answer all your questions and provide you with the best solutions for your projects.
Why choose our hardware products?
– SUPERIOR QUALITY: Our products are manufactured with the highest quality materials to ensure reliability.
– Cutting-edge technology: We stay up-to-date with the latest advancements in the industry to provide you with innovative solutions.
– Trustworthy Enterprise: With years of experience and a good reputation, we have become a trustworthy enterprise in the industry.
Expo Date: 2023.6.6 – 2023.6.8
Booth Location: 1834
For more information or to know about the quality, design, and technology of the products we deal in, feel free to reach out to us at Email: info@hbcrownwealth.com.
Are you looking for high-quality electrical hardware accessories? Don't hesitate to contact us! We showcase our latest innovations and solutions in the electrical sector at the Mexico International Electrical Expo.